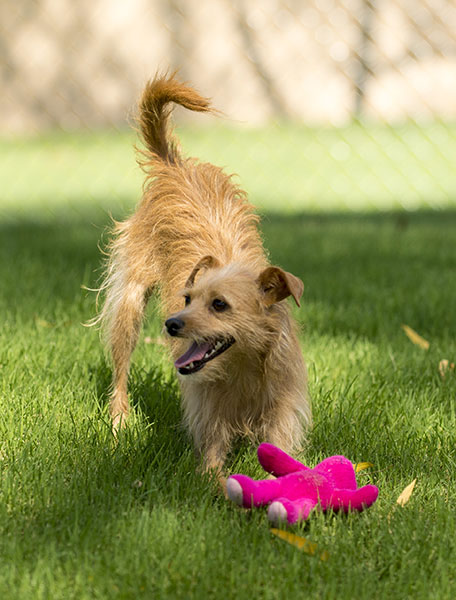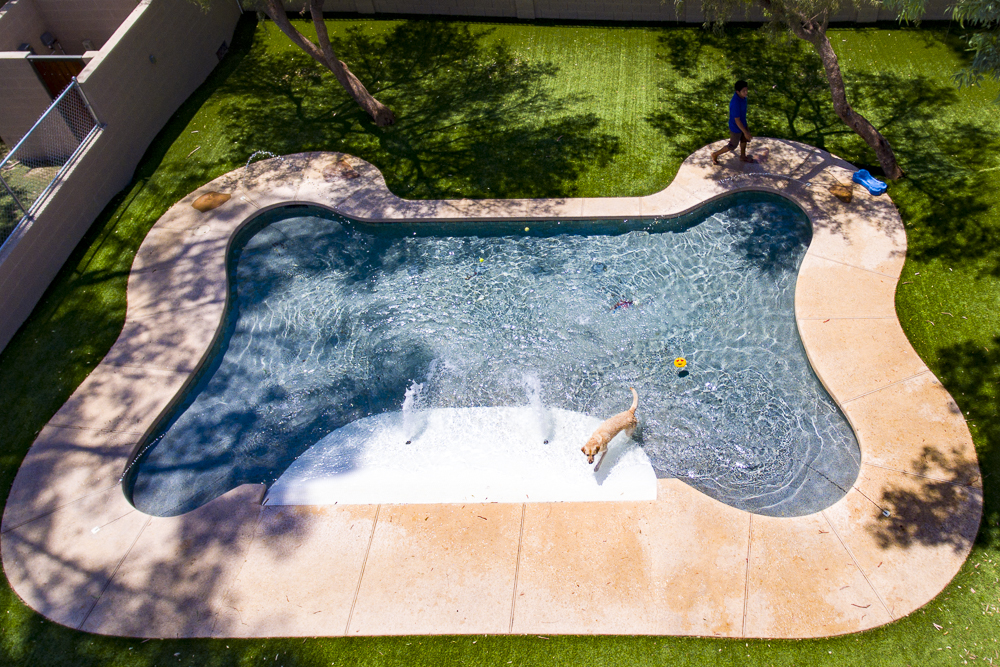 Boarding Activities for Dogs
Dive in for a full day of fun!
Most dogs have energy levels that require regular exercise. They want to be active throughout the day to expend some energy and get some exercise. We allow your dog to do that with a variety of activities to choose from at Applewood Pet Resort. We offer the perfect amount of play and rest to ensure your tired pup will sleep the night away.
Here is a list of activities you can add-on to make your pet's stay the ultimate resort experience!
Group Play $25/day (while boarding)
Is your dog happiest when surrounded by other doggie friends? Then he'll love our Group Play at Applewood! We break up the dogs into groups by size and temperament and carefully select a play group for your dog. A full three hours of indoor and outdoor playtime, an hour and a half of playtime in the morning and another hour and a half in the afternoon and your dog goes back to his room to rest between playtimes. The right combination of rest and play is our secret to wearing your dog out for an all-night sleep.
* In addition to updated vaccinations, all dogs over the age of six months are required to be spayed or neutered to participate in Group Play.
Pet & Play $14/session
Not all dogs do well in our Group Play environment, and that's okay. We still want them to have a fun and exciting time here at Applewood. A Pet & Play is a personalized playtime one-on-one with a dedicated staff member that lasts for 20-30 minutes and will leave your pooch smiling. Your dog will enjoy running, chasing, tugging, jumping, and sniffing for toys as they run and play outside with one of our fun-loving staff members in one of our park like yards designed specifically for individual play.
*Pet & Plays are also available for cats and small animals.
Leash Walk $14/session
We recommend leash walks for our timid and elderly guests who need to stretch their legs, but aren't feeling up for more vigorous exercise or are more comfortable walking with a human friend. They'll be exercised outside for 20 minutes and have the opportunity to go potty and move around.
Peanut Butter Kong Toy $8
A PB Kong Toy is a rubber Kong toy filled with peanut butter and then frozen over-night. This makes for a nice cool treat that keeps your dog busy and entertained while negotiating out every last bit of peanut butter from its core.
Pool Time $16/session
In addition to our spacious play yards, Applewood also features a dazzling bone-shaped Doggie pool complete with water jets and gurgling geysers to keep your dog constantly entertained. This 18-inch deep wading pool contains chlorine-free salt water, which benefits healthy skin and coat for your dog. Pool Time is available as an add-on in addition to daycare playtime all year round!
Late Night Potty Break $14
If your dog is used to going out before bedtime, we are happy to accommodate and give your dog the relief he is looking for late at night. Our staff will take your dog out for 10 minutes before bed time for exercise and to go potty.
Pupcicle $8
A Pupcicle is a large scoop of dog friendly ice cream, prefect for cooling down after playtime. All that playing is hard work!