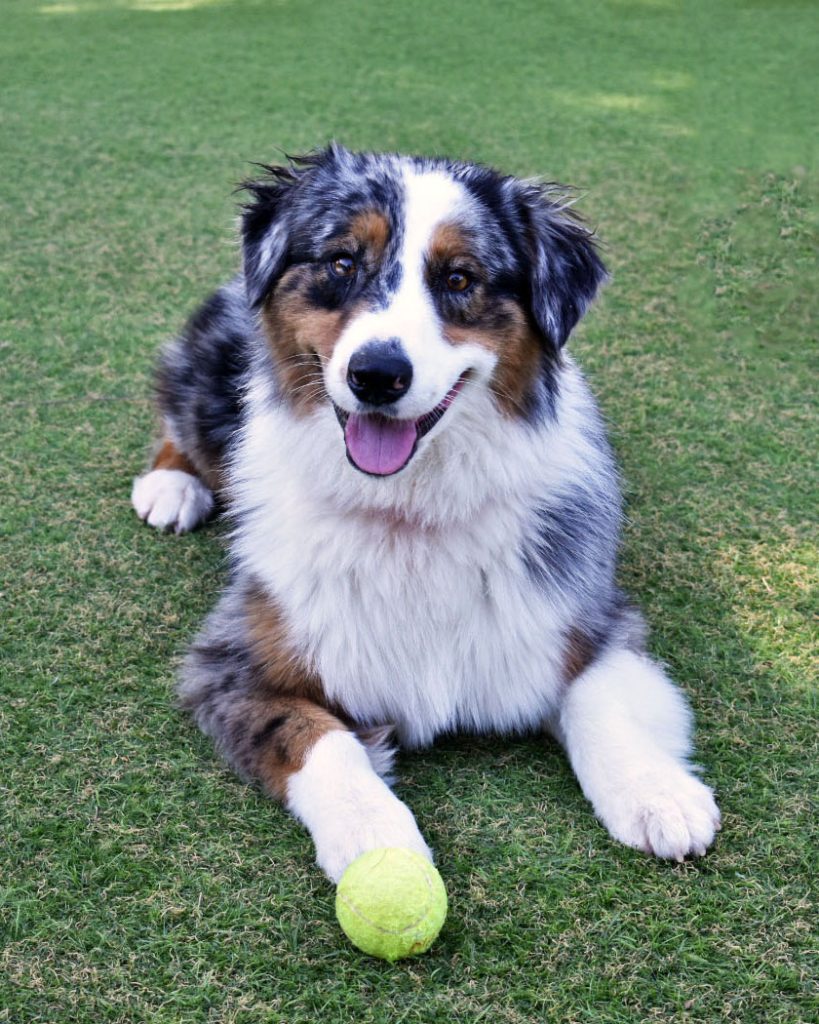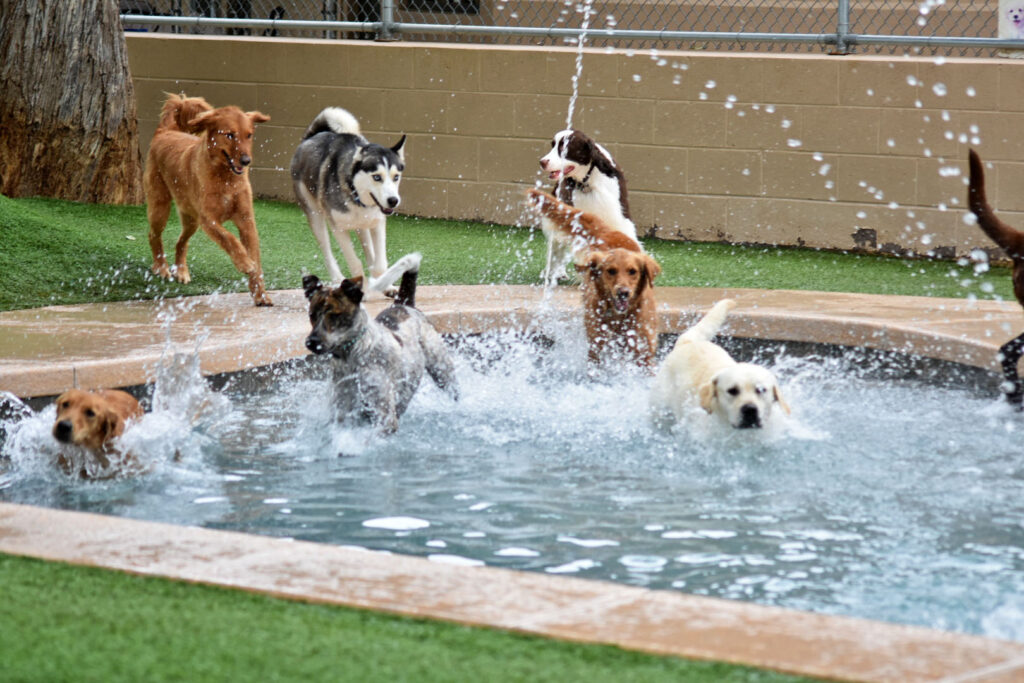 Your Dog is Begging to Play at Applewood!
Do you worry about how your dog is faring home alone while you're at work or out running errands? Even the most laid-back of dogs need a change in environment to keep them mentally stimulated. Every dog is different, but most dogs prefer a fun and exciting environment to lying around at home staring at the same four walls. Doggie Daycare offers that stimulating environment and so much more! Bring your dog to Applewood and continue your day worry-free because you know your dog is not only have the time of his life playing with us but is also being looked after by dedicated, loving, educated staff members.
At Applewood, we offer daycare options to fit any pet, whether your dog likes nothing more than running around with other dogs, prefers playing with a human friend, or just needs a place to rest and be looked after during the day. Each of our daycare programs are designed for your dog's energy level, size, social needs, and sensitivity.
Applewood Pet Resort has recently been remodeled with your dog in mind
Check out the features that give you peace of mind and make our doggie daycare the place your dog is begging to go:
Over two acres of divided outdoor play yards, naturally shaded with trees to let your dog enjoy the open air without over heating in the hot sun.

Multiple indoor play rooms, temperature controlled to escape the desert sun in the summer or to stay dry during the odd rainy day

Dog-friendly artificial turf yards for year round green grass to play on

Play ramps for climbing and a variety of toys for tug-a-war and fetch

Private rooms with Kydex flooring for comfortable relaxation between playtimes

Constant supervision by a dedicated staff member to maximize both safety and fun for your dog

Temperament testing to carefully select the best fit play group for your pup taking into consideration size, energy level, social needs, and sensitivity
Important: For your dog's safety we require updated vaccinations for all dogs who come to daycare. This means he needs to be at least 16 weeks/ 4 months old as this is the typical age in which dogs receive their last round of shots.
Daycare Options
Additional Add-Ons
Pool Time
In addition to our spacious play yards, Applewood also features a dazzling bone-shaped Doggie pool complete with water jets and gurgling geysers to keep your dog constantly entertained. This 18-inch deep wading pool contains chlorine-free salt water, which benefits healthy skin and coat for your dog. Pool Time is available as an add-on in addition to daycare playtime all year round!
Treats

Want your dog to have a special treat while he's resting in his room between playtimes? We offer two different yummy treats your dog is sure to enjoy! A PB Kong Toy is a rubber Kong toy filled with peanut butter and then frozen over-night. This makes for a nice cool treat that keeps your dog busy and entertained while negotiating out every last bit of peanut butter from its core. A Pupcicle is a large scoop of dog friendly ice cream, prefect for cooling down after playtime. All that playing is hard work!
Kitty Daycare
Having work done on your house? Having guests over that don't do well with cats? Does your cat just need a place to stay during the day? Daycare isn't exclusively for dogs anymore!! Look no further than Applewood!
Check out the features that give you peace of mind that your cat is being well cared for at Kitty Daycare:
Indoor only rooms complete with lofts to lounge on and a lower level hide-away for privacy

Indoor/Outdoor rooms complete with lofts and a kitty door leading to a private, shaded, artificial grass lawn

Food, water, and litter box provided on request for no extra cost
Afraid your cat, who's used to and loves human interaction, is going to be lonely while at daycare? Add on a Pet & Play!